MICROPHONE HEROES Band
(L-R) Gary Kleinman (Guitar, Synths, Vocals),
Arla Terrell (Vocals), Ron Henderson (Drums),
Steve Brooks (Guitar)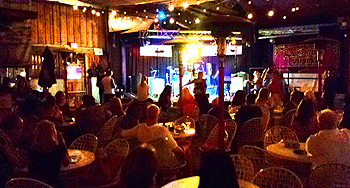 Singing with MICROPHONE HEROES at Sagebrush
Cantina is an awesome "rock star" experience!



v
The stage at Sagebrush Cantina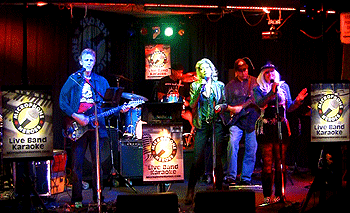 Singers have hundreds of songs to choose from, including Classic Rock, Top 40, R&B & Country.







Microphone Heroes song book contains almost
400 tunes, covering Classic Rock, Top 40, R&B and
country from the past 6 decades through today!
New songs are added regularly.





Ron Henderson, drummer for Microphone Heroes



Joe Retta from the band, THE SWEET (Ballroom
Blitz, Love Is Like Oxygen, Little Willy) take the
Microphone Heroes microphone and rocks the house!





Elvis is in the building!





Sketch of the band performing by
a member of the audience!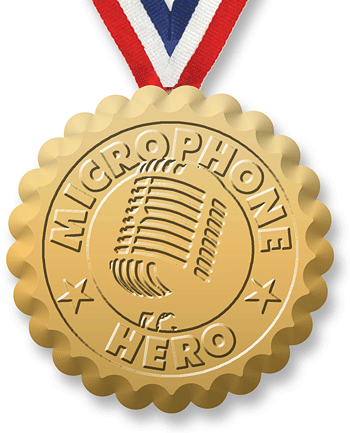 A Microphone Hero "Gold Medal" is awarded
to everyone who sings with
Microphone Heroes for the first time!




MORE PHOTOS COMING SOON!
Email your photos to:
live-band-karaoke@MicrophoneHeroes.com


Our custom sound, lighting and video systems require a specialized trailer for transport.




The world famous SAGEBRUSH CANTINA in Calabasas.
Since 2015 Microphone Heroes has been doing live band
karaoke shows every Thursday night. Large crowds come
to sing... or just watch. It's great entertainment. Not
to mention the great food, drinks, and dancing.




Twenty-two singers on stage all at once -- a new record!




Microphone Heroes and O'Leary's Tavern take 1st Place
in the Ventura St. Patrick's Day Parade!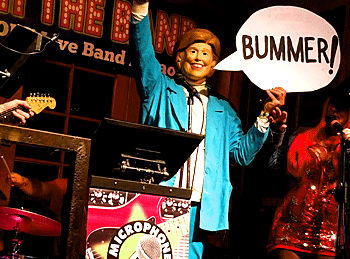 "Hillary Clinton" makes an appearance after the election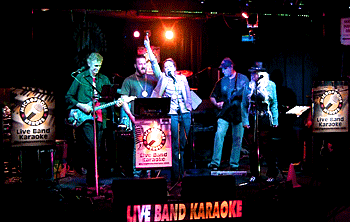 Microphone Heroes' Arla Terrell (lead vocals)
and Steve Brooks (lead guitar)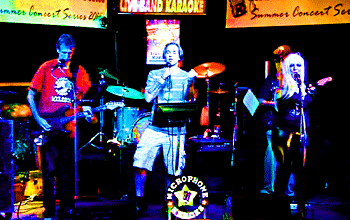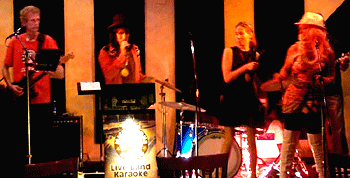 Paul Black from the band, LA GUNS, takes the stage





MICROPHONE HEROES Band
(L-R) Gary Kleinman (Guitar, Synths, Vocals),
Arla Terrell (Vocals), Ron Henderson (Drums),
Steve Brooks (Guitar)





Gary Kleinman of Microphone Heroes
(vocals, guitar, and synthesizers)



BACK TO TOP